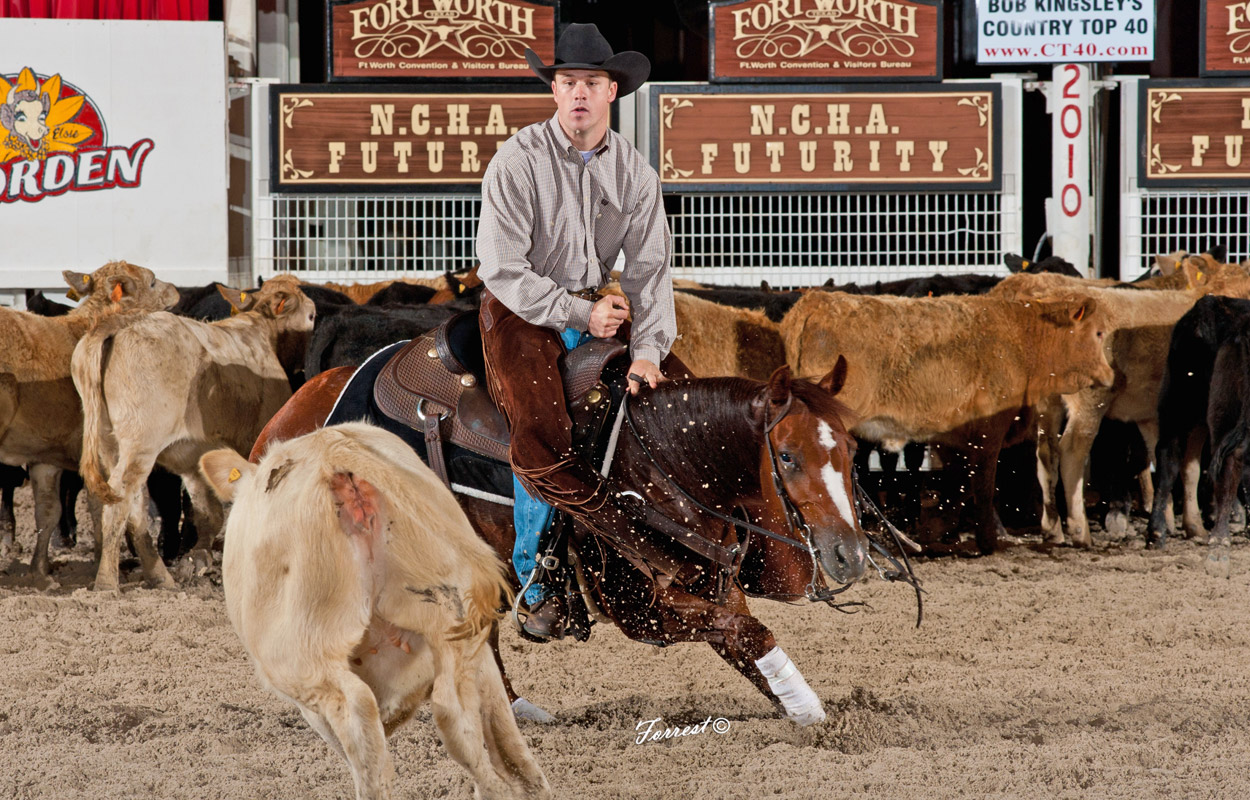 Some Like It Hott Claim NCHA Futurity Open Res Championship
As the eighth horse out in the first set, Some Like It Hott and Wesley Galyean, Claremore, Okla. were the first team to excite Saturday's Borden/Milk NCHA Futurity finals night crowd Saturday in Fort Worth when they marked a 222 on just two cows.
"The first bunch of cows were pretty rough and I was fortunate that we ended up getting some good cows cut," Galyean said. "I just tired to get them cut and cut as hard as I could and get a big score. The first cow tried us, tried us tried and the second cow was a great cow as well," Galyean said. "The second cow we worked for 32 seconds to the buzzer and the first cow it felt like we worked it for a minute so she was out of breath, I was out of breath and we were pumped. She tried her heart and guts out and I was very blessed to have a good horse like that."
Some Like It Hott is owned by Galyean, 27, and his wife Kristen. She is out of Mighty Fine Sue (by Smart Little Lena) who earned $79,494 in the cutting pen and is by Spots Hot, the horse Wesley won the Open Futurity on in 2004. She was bred by Wagonhound Land and Livestock Co., Douglas, Wyo.
While Some Like It Hott has the same kind of try that Spots Hot was renowned for, she didn't become one of the trainer's favorites until recently.
"She's a little mare, so when she was 2 I thought she was really nice, but I thought she was a bit little. Then she kept stepping it up, stepping it up and then these last few months since the Derby I've thought she was a great horse," Galyean said. "Her best quality is that she tries so hard."
While thrilled about his own run, Galyean congratulated the champions One Time Royalty and Llody Cox by saying, "You can't say enough about that run. It may be one of the best runs that I've ever seen in this arena at the Futurity. It was an incredible run that he had. There's not anybody that deserves it more than Lloyd does."
Quarter Horse News
Posted on
December 20, 2010