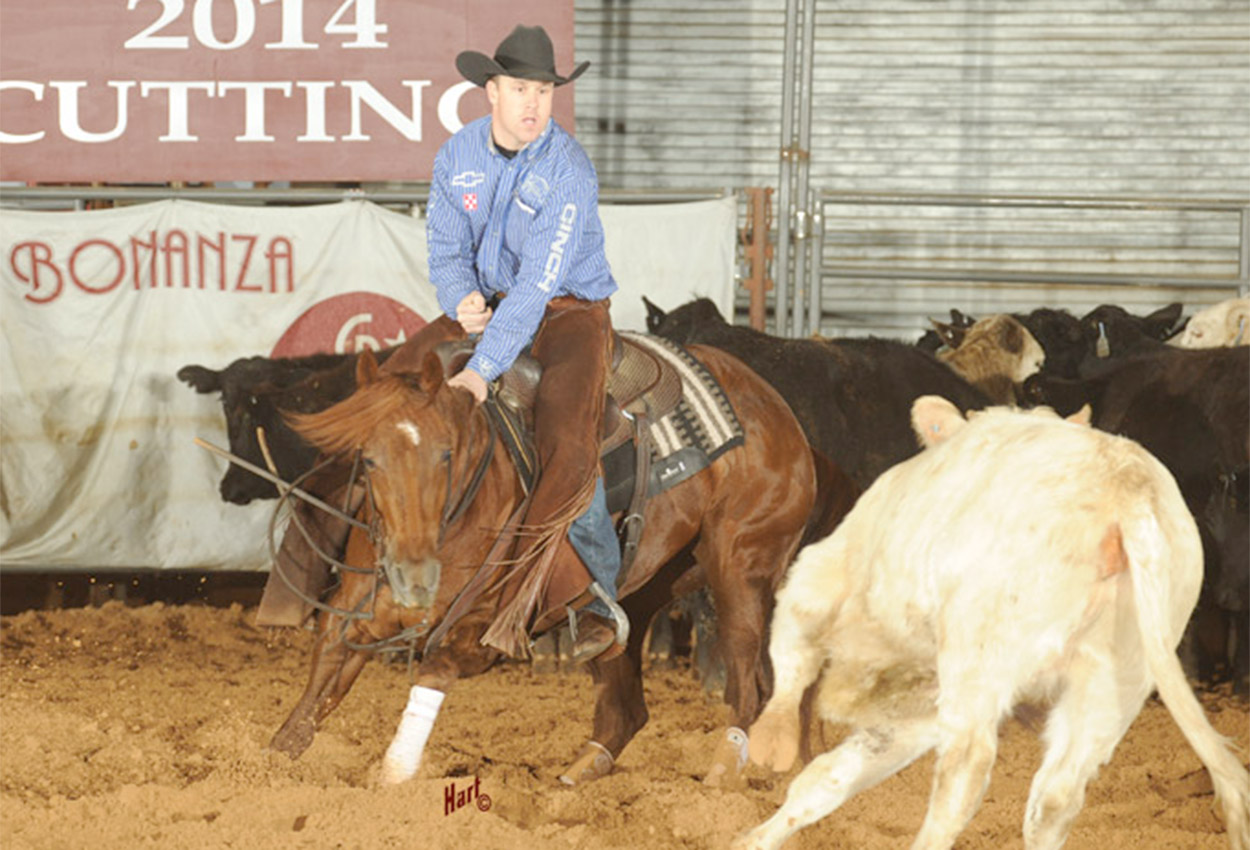 Shesa Metallic Star Earns $37,000 In Bonanza Derby Open
After reaching Monday's Bonanza Cutting finals with a pair of 217s in the preliminary rounds, Shesa Metallic Star and Wesley Galyean marked a finals-best 220.5 to earn $37,000 as 4-Year-Old Open Champions at the Glen Rose, Texas limited-age show. The victory boosted Shesa Metallic Star's early-career earnings to $50,462. Don and Joetta Bell, of Weatherford, Texas, own the winner, who was bred by Sunrise Ranch, of Fayetteville, Ark.
Wes Galyean, of Claremore, Okla., competed with Shesa Metallic Cat for the first time at the Bonanza Cutting. His father, Jody, of Marietta, Okla., made the NCHA Futurity Open semifinals last December.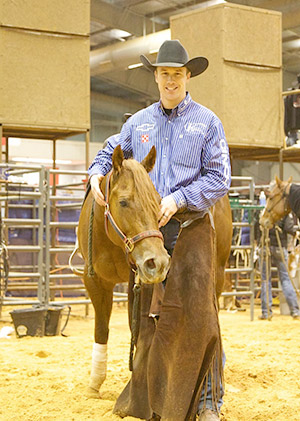 Shesa Metallic Star is sired by 2008 National Cutting Horse Association (NCHA) Futurity Open Champion Metallic Cat and out of the Playgun mare Amanda Playgunwin. The win was a big deal to Metallic Cat's owners Alvin and Becky Fults, of Amarillo, Texas. They bought Metallic Cat (High Brow Cat x Chers Shadow x Peptoboonsmal) from his career-long trainer, Beau Galyean (Wes's brother), before the start of a career that earned $637,711. This is the first limited-age cutting victory by a member of Metallic Cat's debut foal crop.
Fults said he flew to the show specifically for the finals and congratulated Galyean and the Bells in the arena right after Shesa Metallic Star's victory. "I flew down tonight (Monday) because I just had a feeling that Wes had a special horse, and I might ought to be here."
Posted on
February 11, 2014